IWEARLACE accessory @ Moofers Clothing, The Hague
Yes, I am very happy to announce that you can now purchase some of my acceessories at Moofers Clothing store in The Hague.
Moofers Clothing is located in the centre of The Hague, just off Denneweg, which makes it perfect for a shopping day out.
So why not pop into the store and appreciate the designs and the quality in person!
Denneweg, mei 2020
How to style your colourful outfits with my handmade belts
What a beautiful spring it is! Are you excited about about wearing more colourful clothing this spring/summer season and looking for that one accessory piece that can be styled with many of your colourful outfits?
Why not choose one of my unique handmade belts?
Let my handmade belts compliment your style. Being black it can be styled easily with any of your outfits.
Here are some styling ideas for you.
Enjoy wearing a belt on top of your favourite dress(es) during homeworking, facetime video calls, an afternoon stroll or while relaxing with a glass of bubbly. And when the social distacing is over you will be ready to wear the belt on your evening dress for a perfect time out.
I will be designing more belts with Swarovski crystals soon for that "red carpet look".
Another idea is to wear belts over colourful/pattern skirts or trousers, maybe even over a pattern long scarf to create the fashion statement look that you desire.
Feeling chilly on these long summer evenings? You can also style your colourful blazer with my handmade belts.
Enjoy wearing them even over a thinner spring coat.
Check out more about my belts here:
https://www.iwearlace.com/c-4832579/belts/
Scheveningen, 26th April 2020
New dates for Design Fest Stuttgart, Germany!
Come and see me at Messe Stuttgart during Design Fest on 20-22 November 2020.
I will be sharing my passion for lace in a series designs of necklaces and earrings with Swarovski crystals.
Are you curious?
Then come and say hello in Stuttgart!
Handmade earrings with Swarovski crystals
I would like to tell you here more about the earrings that are available in my webshop.
When it comes to inspiration behind the designs of IWEARLACE, earrings are not an exception. The beautiful black handmade lace is inspired by the charming Dutch architecture.
All earrings are made by me in my studio in The Hague by using materials which are produced in Europe and waterproof black colour from the USA for the edges of the leather. The silver studs are nickel-free and made by European manufacturers.
I create earrings both with and without Swarovski crystals. The ones with Swarovski crystals give a very chic, evening look, perfect for a night out.
The name for the earrings Rose is inspired by the time spent living in the United Kingdom. The name Rose is associated with timeless English elegance.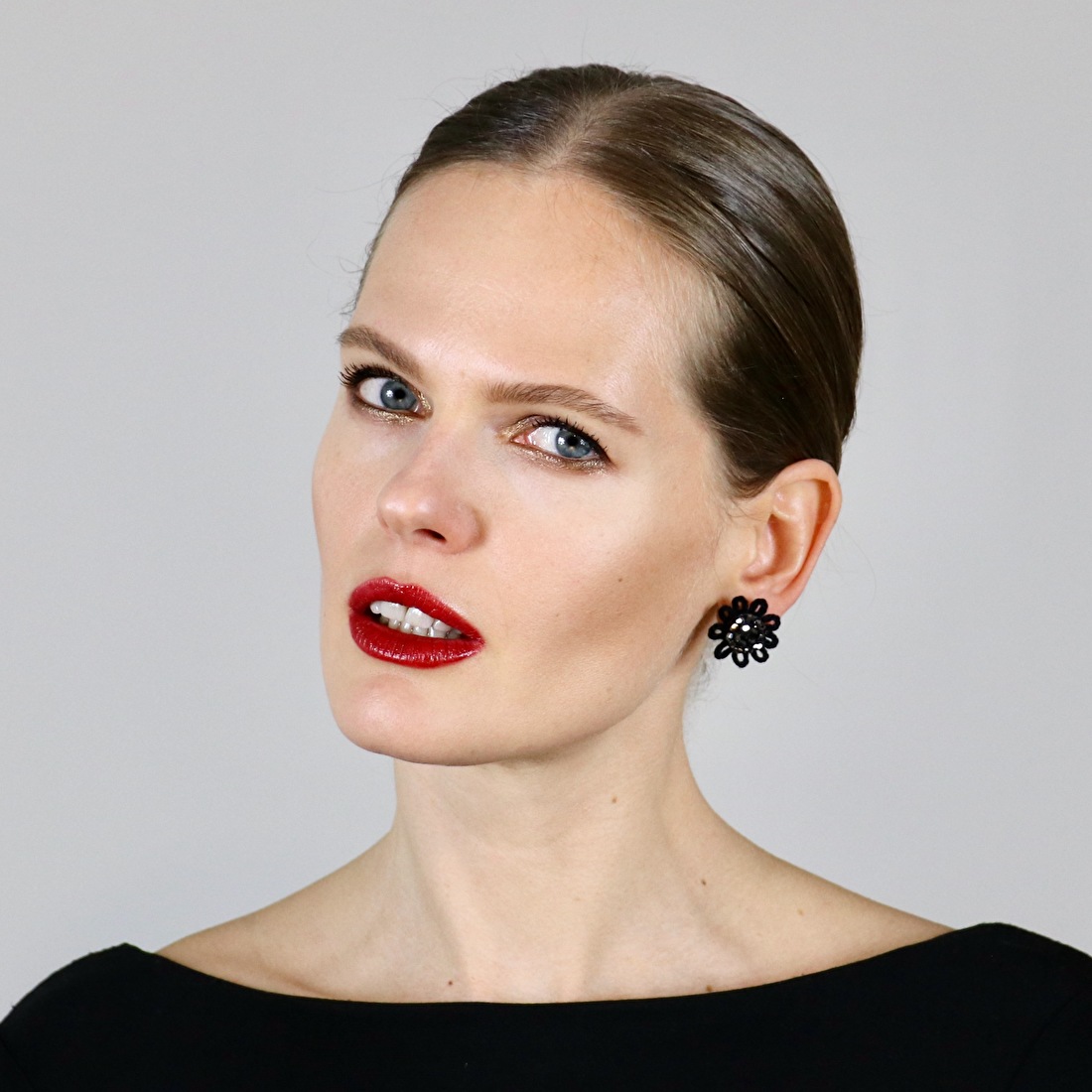 The earrings Kim were named after Kim Basinger, American actress and sex symbol of the 80's and 90's. Wear these earrings to feel confident and fabulous.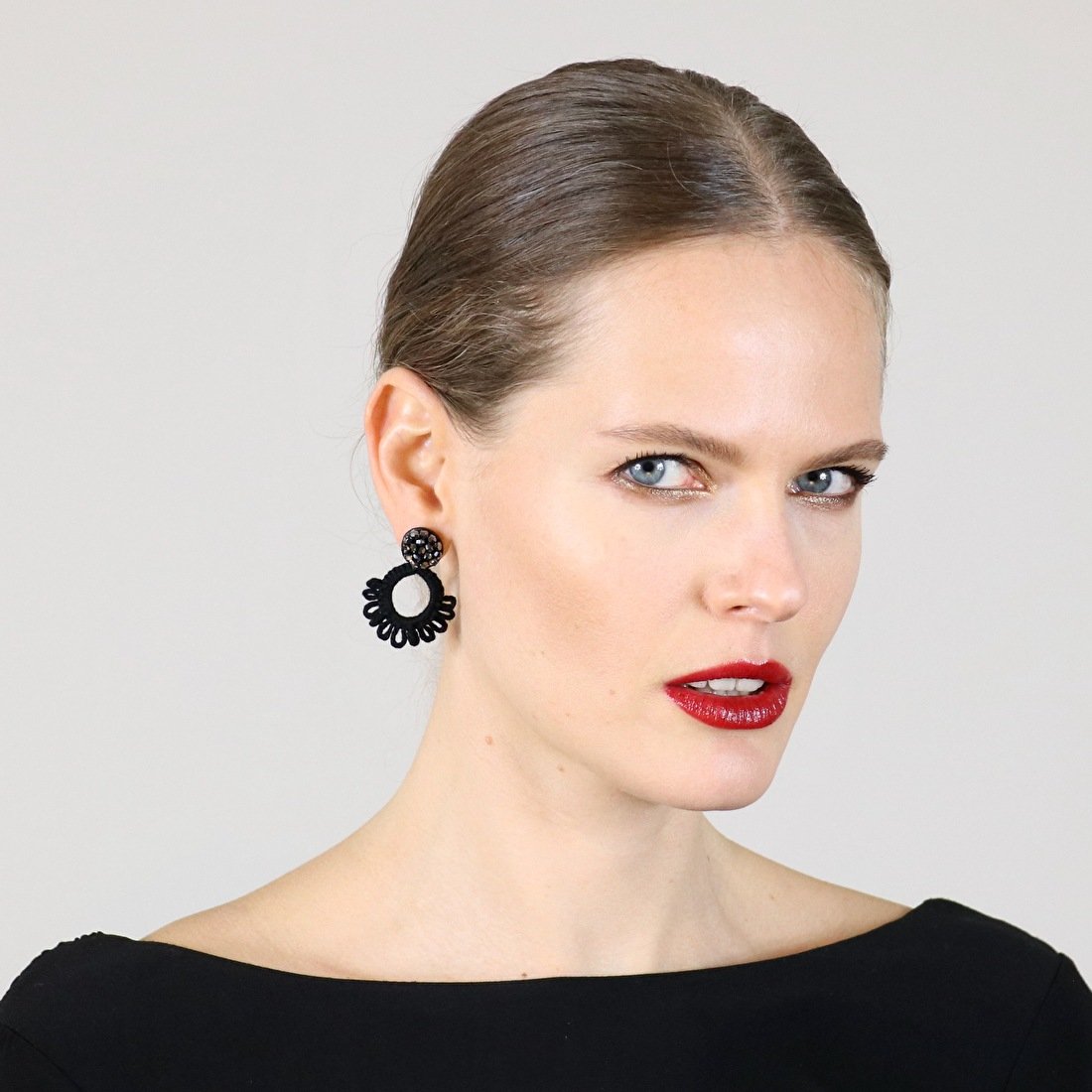 The earrings Diana were named after princess Diana, the royal figure and international icon, admired by so many for her chrisma and kindness.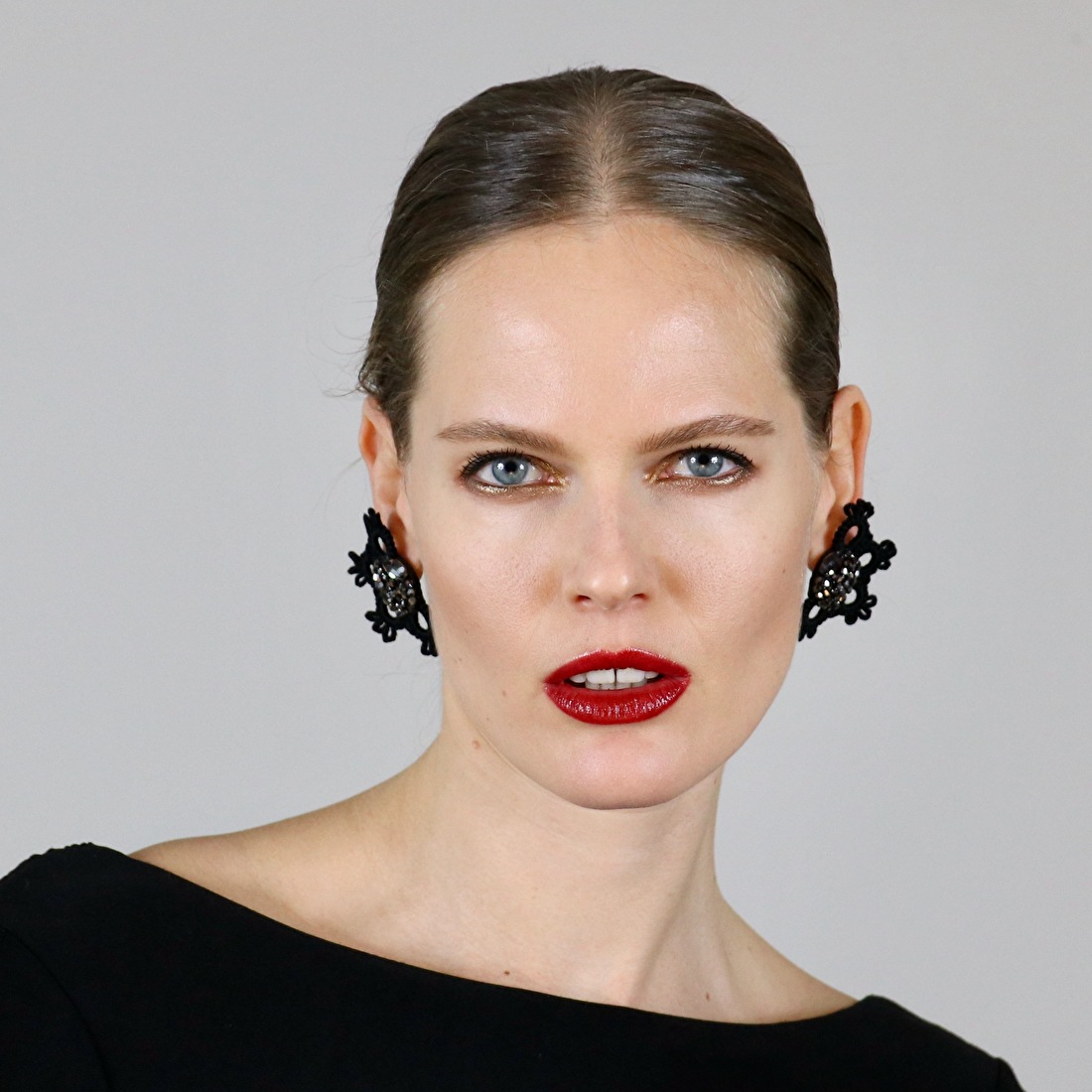 The earrings Michelle were named after Michelle Obama, who is an intelligent and elegant lady, shining beautifully like these gorgeous earrings.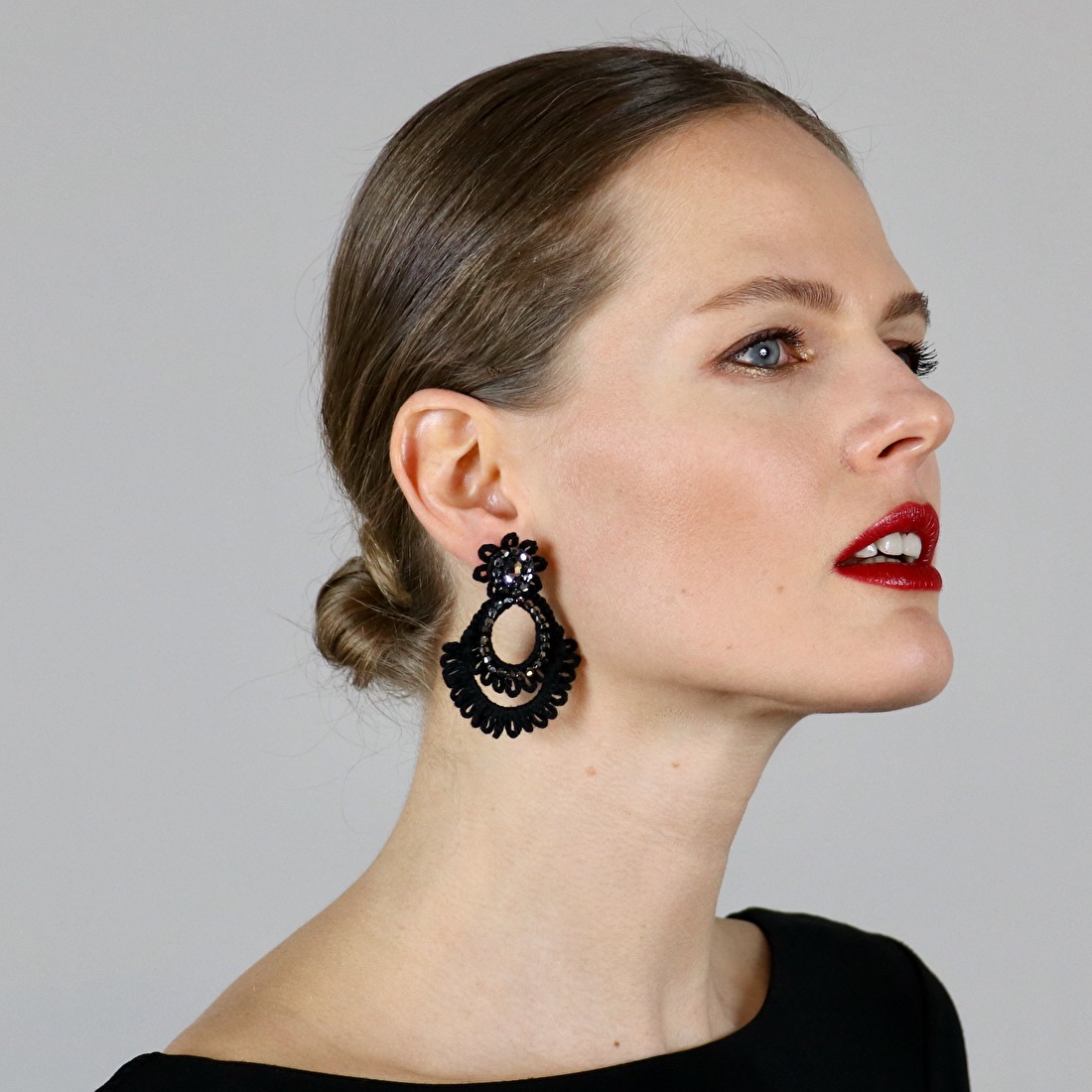 Please check my youtube channel to see videos of the earrings: