Welcome to my world of handmade accessories!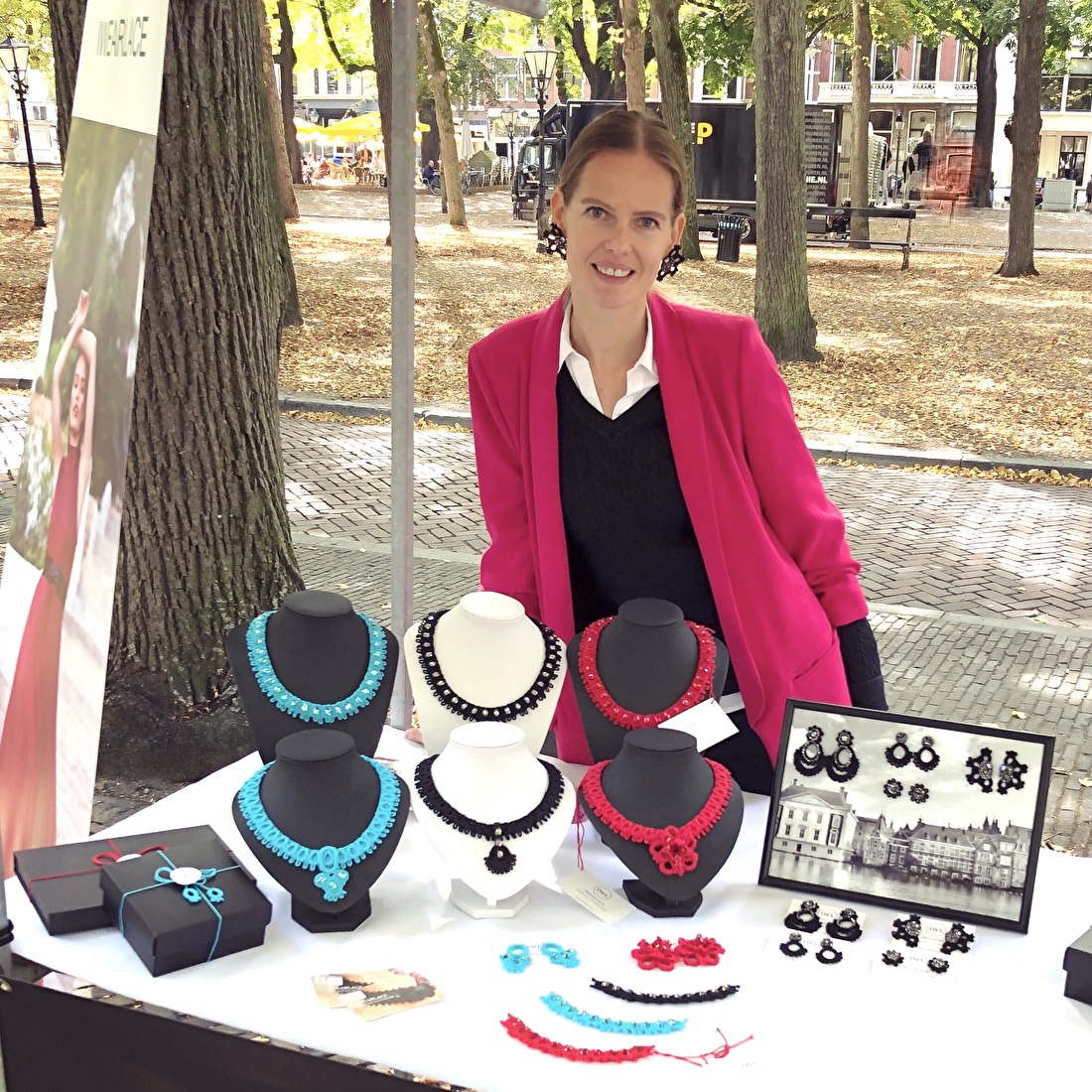 My name is Marina and I design and handmake these unique and stylish accessories.
I was born in a small coastal town in Lithuania. Twelve years later I moved to live in Moscow, where I learned a traditional lace making technique and since then it became my passion. At the same time as my creative journey, I have also completed a degree in Art & Cultural Tourism, as well as a degree in Business & Accountancy from the UK. Living in London for a long time nourished my love for art, design and creativity. Moving to my new home in The Netherlands five years ago made it possible for my dream to finally come true and so the brand IWEARLACE was born in 2019.
I have always wanted to create unique lace accessories using this lace making technique originated in Europe, which has a feel of fine craftsmanship and can express a personal style in an effortless and elegant manner.
Instead of creating a very "lacy" jewellery, I rather focus on creating jewellery by experimenting with the stiffness of the yarn, shapes, lace manipulation and combinations with other textiles and materials.
My original collection was inspired by the charming Dutch architecture and the stunning skyline silhouettes of The Hague. For this collection in particular I used handmade lace and leather, including some upcycled pieces, to create different shapes of bows for belts, chokers and bracelets.
The collection of necklaces and earrings is designed to give a finishing touch of styling to any look, while the collection with Swarovski crystals will make you shine even more!
As a lover of a slow fashion myself, all my accessories are made on a pre-order basis. I am also taking orders for custom made pieces, so I will be more than happy to hear your wishes and make them come to life.
Some of my accessories are available for purchase at Moofers Clothing in The Hague and at the Textile Museum in Tilburg.
Marina